BOOK YOUR FREE NESPRESSO PROFESSIONAL EXPERIENCE
THE HIDDEN VALUE OF COFFEE BREAKS
Coffee breaks enrich employee and client relationships. A great cup of coffee speaks volumes: kickstarting conversations, helping to close deals and making employees and customers feel special. Coffee also boosts productivity: 40% of employees say they have had a creative idea during a coffee break*.
*Source: Nespresso/ComRes survey of 2,500 employees across the UK, 2017.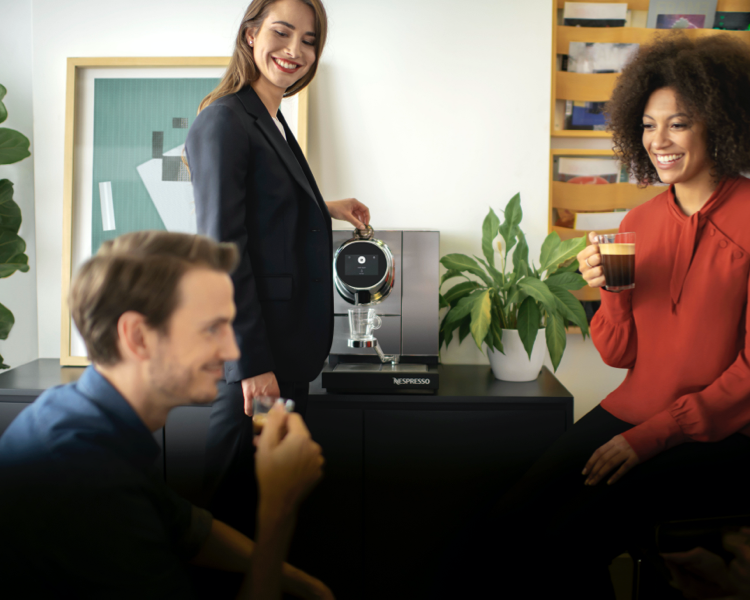 WHY GO OUT FOR A COFFEE? WE'LL BRING THE PERFECT CUP TO YOU!
Create perfect coffee moments in your business… on us.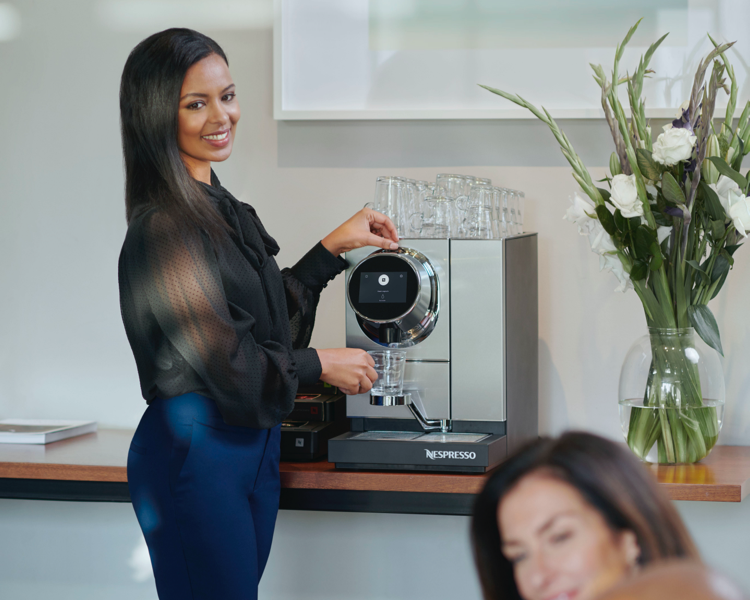 We'll bring everything you need for a unique coffee experience: our range of 16 premium blends, a machine to make the perfect cup, and your own personal barista.

During your 'coffee morning' we adhere to strict hygiene guidelines at all times and we will even use disposable, eco-friendly cups.

To book, complete the form below, and one of our customer care team will be in touch to arrange a convenient time and date.
Book your coffee experience